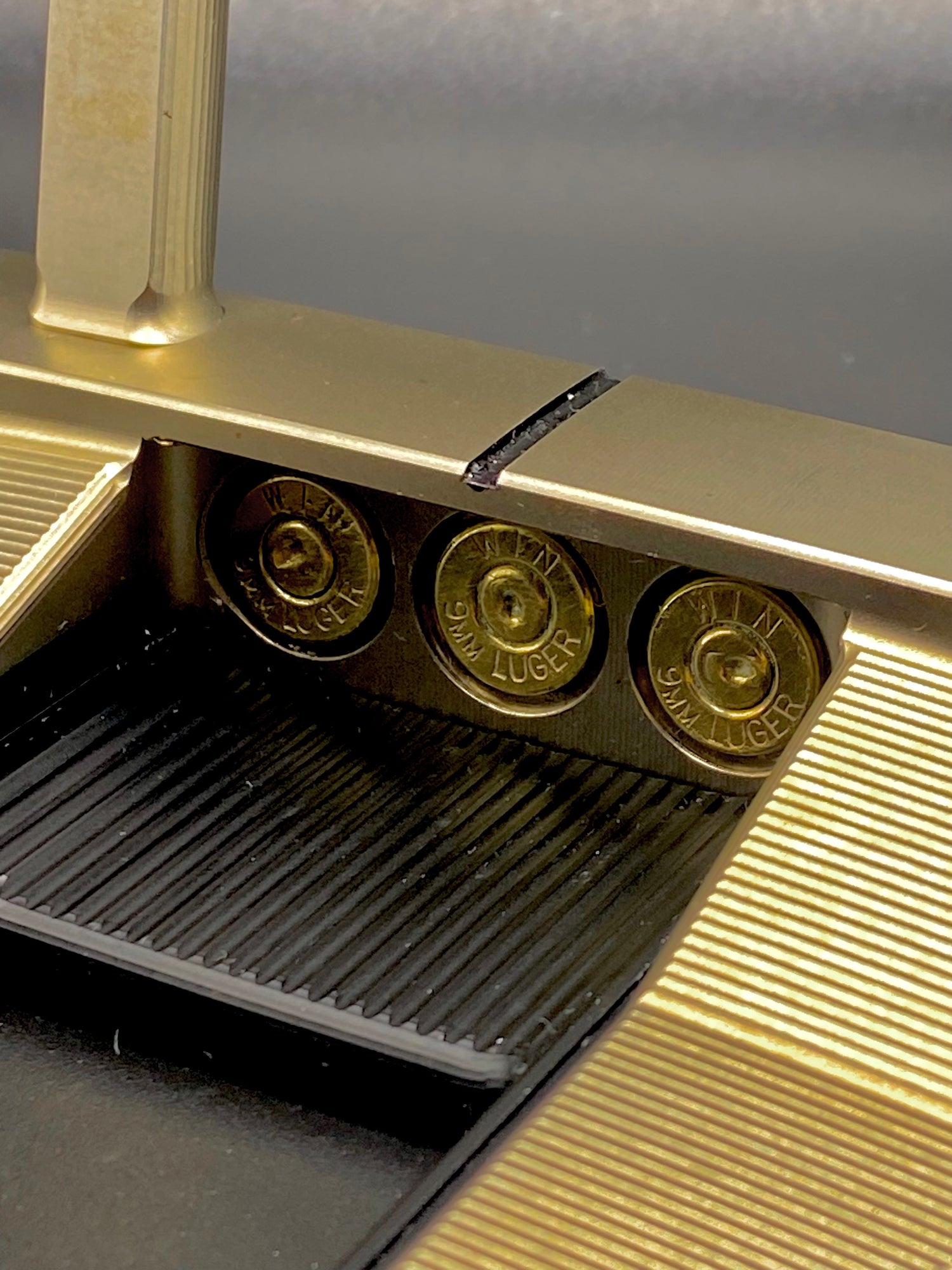 Bullet Back Options
Available in most modern Scotty Cameron models that have the "cherry bombs" in the back, or even the face.
Embed 9mm, .45 caliber or 30-30 hunting rounds in the back of your putter. We have nickel, brass or two-tone options to best fit your design.
Have some shells that came from a special, personal firearm? Send them in, and we will slice the primers for you.
Each model year has different diameters, so contact us if there are questions on whether or not a certain shell will fit
Bullet Back Collection