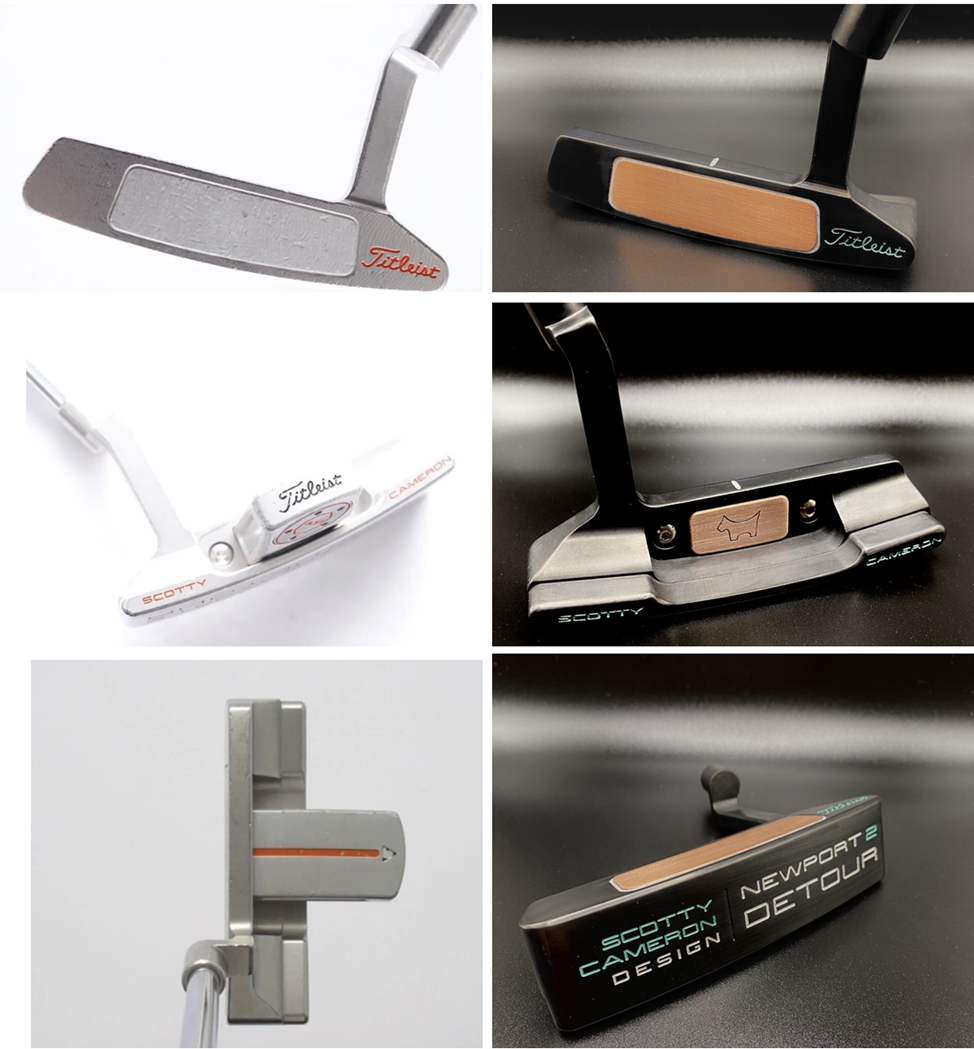 Black Oxide
By selecting this package, we will remove all scratches, dents and dings from the body of the putter before the putter goes through the professional black oxide (gun bluing) process. The finish comes out nice and smooth, yet rustic, just like your favorite firearm. Might as well make it a bullet back, while you're at it, as the brass really pops on the dark surface.
Pair it with a matte black shaft for a totally blacked out, sleek look. Metallics, black and even a tiffany blue paint fill goes very well with this finish.
This is also the perfect finish if you want to etch any images, logos or initials as the black oxide is removed and left with the original metallic steel for the image.
Black Oxide Collections